ECLIPSE EHR
ECLIPSE is an EHR suite that is used by thousands of chiropractic, physical therapy and medical offices across the US. Designed to speed up workflow and improve patient outcomes in practices of all sizes, it is mainly used on large sites with hundreds of users and up to 150,000 patients.
ECLIPSE is also used by many small practices thanks to its user-based pricing plan. It boasts a host of integrations allowing users to create custom forms, manage patient workflows and billing, check eligibility and the ability to sync its scheduler with a smartphone in real time via the Google calendar.
One of its main features is the ability for a user to open multiple patient files without having to close others, retrace their steps or undo previous actions. ECLIPSE says that this reduces the number of clicks that a user has to make to access data of interest and makes it easy to use for front-desk staff.
All data is updated in real time, so documents open at multiple locations are all updated instantaneously, allowing more than one member of medical staff to be working on a patient record at the same time.
Software features
Appointment Management
Billing Management
Clinical Workflow
Document Management
Medical Templates
Patient Demographics
Patient History
Patient Portal
Reporting and Analytics
Scheduling
Quick spec
Product details
Delivery Platform
Additional Information
iOS App
Android App
Multi-Office
Compliance
Specialty
Allergy and Immunology
Alternative Medicine
Anesthesiology
Bariatrics
Cardiology
Community Health Centers
Correctional Health
Dentistry
Dermatology
Dialysis Clinic
Endocrinology
Family Medicine
Gastroenterology
General Practitioner
Infectious Diseases
Internal Medicine
Mental and Behavioral Health
Multi-Specialty
Nephrology
Neurology and Neurosurgery
Obstetrics and Gynecology
Occupational Medicine
Oncology and Hematology
Ophthalmology
Orthopedics and Sports Medicine
Otolaryngology
Pain Management
Pediatrics
Physical Therapy and Rehabilitation
Plastic Surgery
Podiatry
Proctology
Pulmonology
Radiology
Rheumatology
Sleep Medicine and Centers
Speech Therapy
Surgery
Urgent Care
Urology
Vascular Diseases and Phlebology
Practice Size
Solo Practice
1-10 Physicians
11-50 Physicians
Over 50 Physicians
Download more information

ECLIPSE EHR
Download your extended software profile for ECLIPSE EHR. Get more information about software pricing, reviews and features.
Download
ECLIPSE EHR
Pricing Guide

ECLIPSE EHR
Download your pricing guide by completing the form below.

ECLIPSE EHR
Complete the form below to access your EHR demo video
Quickly Compare with Similar EHR Systems
These Four Solutions are Often Compared Together
ECLIPSE EHR

TSI EHR

eClinicalWorks 10e

gGastro™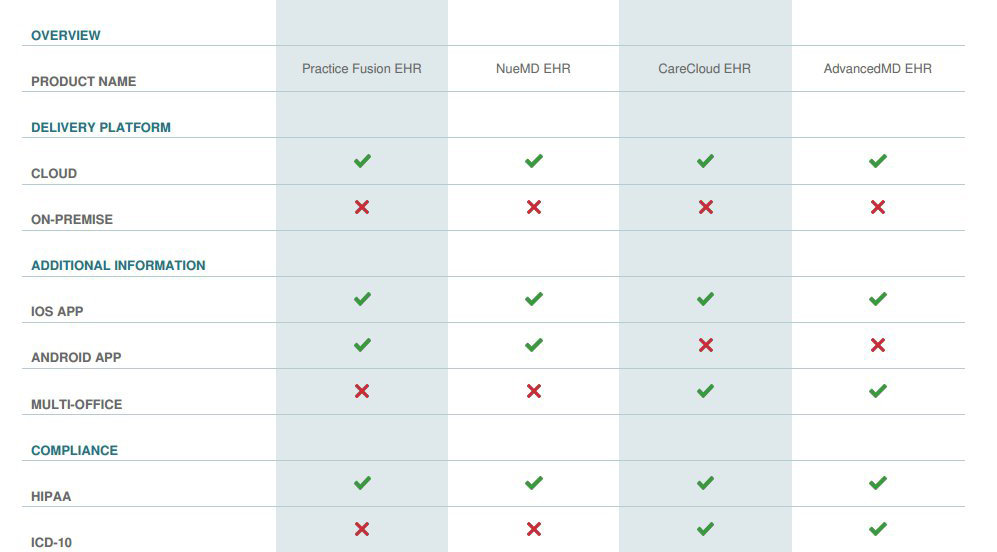 Get Your EHR Comparison
Download your bespoke report
ECLIPSE EHR
Extended Software Profile

ECLIPSE EHR
Get your extended software profile by completing the form below.
ECLIPSE EHR
Extended Software Profile